From Yorkshire Mills to Savile Row tailors
We are Tailors with a trusted and extensive family history.
William Crabtree & Sons is a venerable name in British Textile history. Established in Yorkshire in 1835, the company is best known for the manufacture of fine wool and hair blankets and duffle cloths.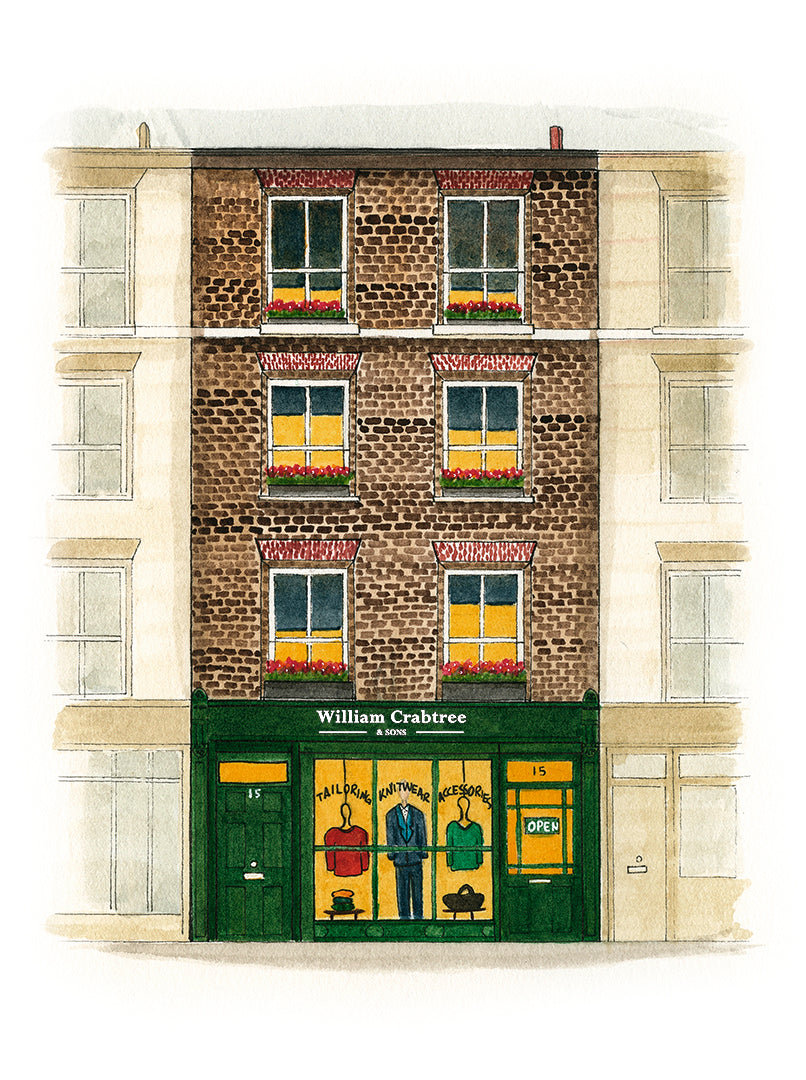 In its manufacturing heyday
the company notably supplied the Hudson Bay blanket company and in 1851, exhibited at HRH Prince Albert's "Works of Industry of all Nations Exhibition".
15 New Quebec Street
In 2020 we took the step to open our first brick and mortar shop. We expanded on our original made to measure offering, to include knitwear, accessories, shirts and more, expanding with different brands and products as time went on, we did this in order to make the William Crabtree look as accessible to our ready to wear customer as it would to to our made to measure clients.
By choosing New Quebec Street to call home we sought to create a welcoming and comfortable environment, that while contemporary had William Crabtree's 19th Century charm. Inside the modern art sits alongside traditional fixtures and fittings.
Visit Us
15 NEW QUEBEC ST | LONDON | W1H 7RT
MONDAY TO FRIDAY 10.30AM-6.30PM
SATURDAY 11AM - 5.30PM
SUNDAY CLOSED
British fabrics
We favour authentic British-made cloths
Made to Measure
Our tailoring is made to measure
Keeping it simple
Softly-structured silhouette and expertly crafted construction
William Crabtree & Sons
James Priestley, Director
James Priestley, is the great, great, great Grandson of the founder of the company. He has lived and worked within the textile industry all of his life, from visiting the family mill with his father as a small boy, through his textiles education at Leeds University and with the Savile Row Bespoke Association at Newham College, to his early career with Yorkshire mills.
In recent years James has worked with some of the most acclaimed Savile Row and Jermyn Street tailors, as well as for a number of iconic British clothing manufacturers.
For William Crabtree & Sons, James distils his wealth of experience of the tailoring traditions of Europe and our authentic British textile mills into expertly crafted suits and garments fit for modern life.
discuss your tailoring requirements with James